Starburst: More Than dishes--a way of life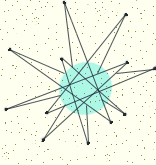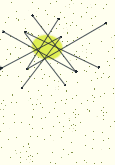 Kerry and I started our collection in March 1996. One day when walking through a small antique shop in Southern California we saw a tea cup and new that we had to have it. Now we are hooked. Every time we are out of town we stop in the antique stores to see if they have anything we need.
Most of our collection has come from one dealer in Southern California--who has very good prices and can find what we need. I would tell you who he is... but our collection is not yet complete.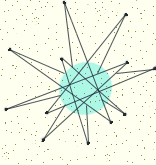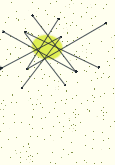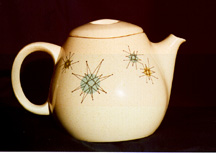 This our Tea pot
Our collection currently has:
Handled Mugs (2), Tea pot, Oil and Vinegar Cruets, Mustard Jar, Creamer, Sugar, Jelly Dish, Condiment Tray, Gravy Boat and Ladle, Juice cup, Small Ashtray, Tea cups (2), Saucers (3), Dinner Plates (4), Soup Bowl, Fruit Bowls (4), Bread and Butter Plates (2), Lunch Plates (2), Small Vegetable, Jumbo Salt and Pepper (1set), TV plates (2), Chop Plate and Water pitcher.
The best information on Franciscan's Starburst pattern is currently available from Amnon Silverstein's pages.
Quanto credis hoc illius tibi staturam?
---
If you would like to write: use your imagination, and find a way to contact me. Hint: use google.
I work at Grace to You, a non-profit Christian Ministry.
accesses.

---

©1996 WA Fickett